Online Shop
Browse the latest artworks and buy your favorite piece!
Forêt Tropicale, Coba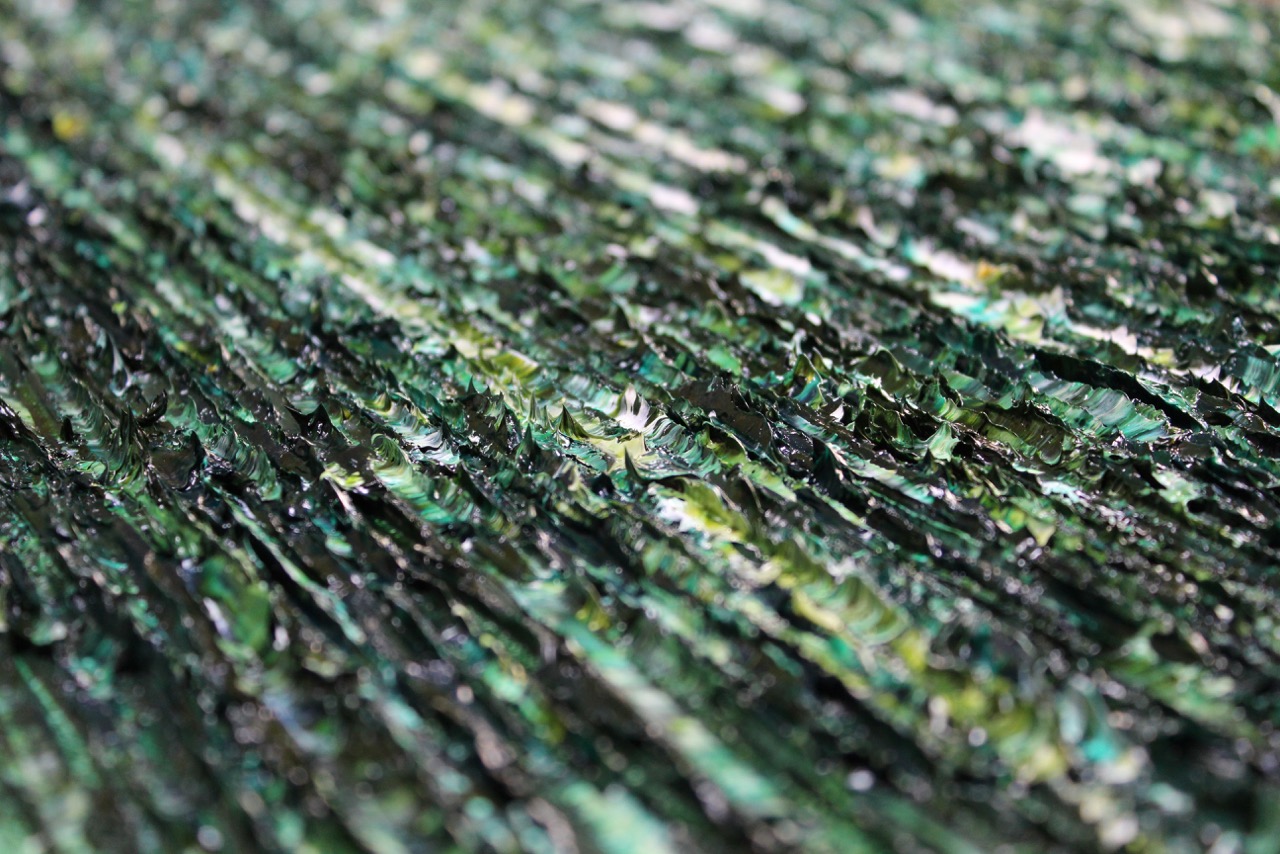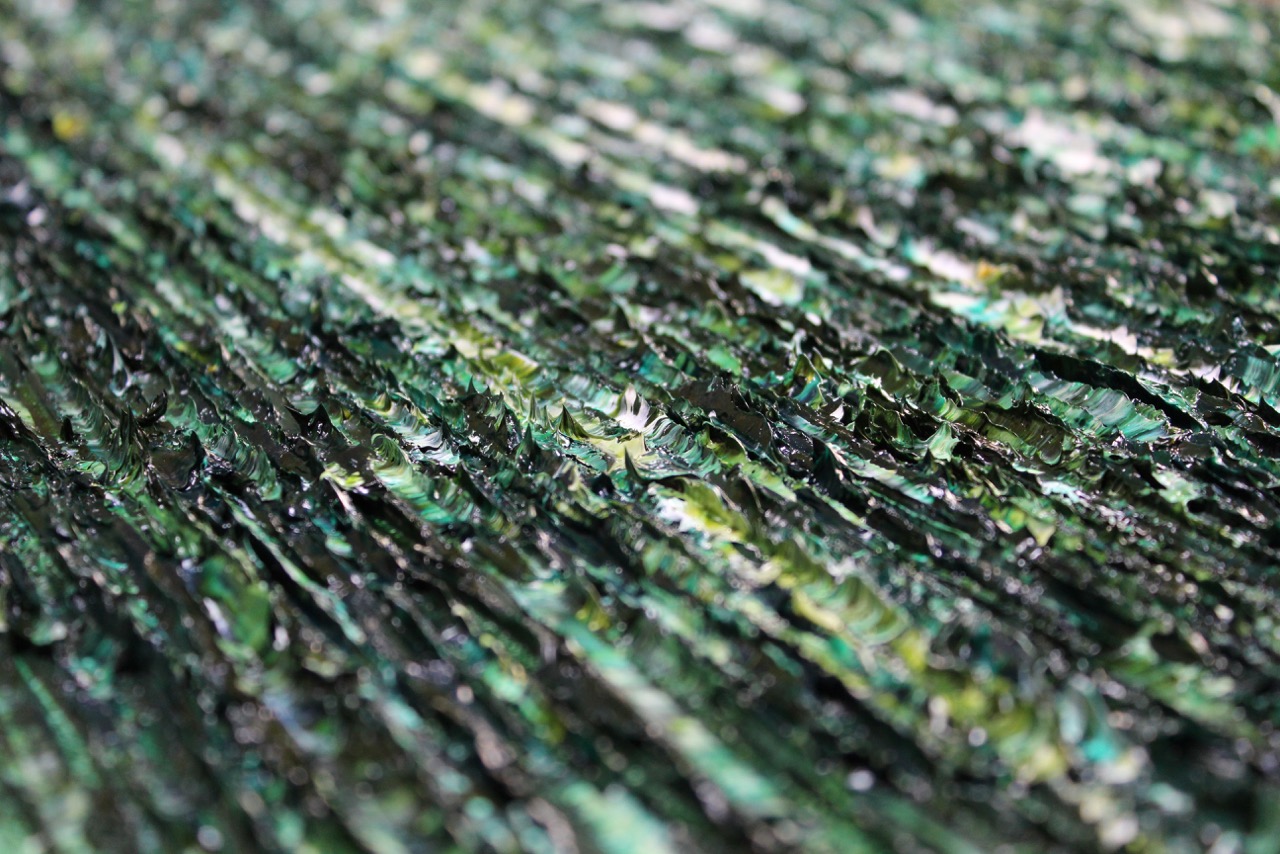 sold out
Forêt Tropicale, Coba
Louis-Bernard St-Jean
2015
Oil on canvas
36" x 18" x 1" (92 x 46 x 2.5 cm)
Original artwork signed by the hand of the artist.
 
About this painting
With this piece, smaller version of the artwork Cenote, I wanted to pay tribute to the greatness of the tropical forests of the Yucatan Peninsula, where one can only remain silent about the striking beauty; to the richness and the high density of lush tropical vegetation; the immensity of centuries-old trees that populate these almost untouched forests and their sacred cenotes, spectacular open caves with their endless vines and whose numerous stalactites form together a majestic natural cathedral.
In more detail
These sources of inspiration led me to create an organic artwork of great depth: by working the oil paint as a sculpture to combine and merge the different elements of the theme, I tried to push au beyond the figurative by making abstraction of any defined form to focus instead on the general impression and emotions transmitted by the work as a whole, thus appealing to the past experience of the observer and his own desire to travel and explore this lush nature.
The effect of perspective in the artwork brings a dual representation of the theme that varies depending on the viewing angle: when looking at the work from a lower angle, the perspective effect provides a three dimensional representation of the abyss as seen from within it, where the numerous dangling vines in the foreground cover and merge with the drapery stalactites in the background, giving the illusion of a curtain of vegetation floating above the water table in the shades, seeing it further back as being located at the bottom of the cenote.
When the painting is directly observed from the front or sideways, the particular texture of the darkest part at the bottom of the work is reminiscing of the bark of massive tree trunks which grow mosses and lichens symbiotically; the white vertical striped lines and juxtaposed in matching tones are storming down along the canvas in the form of a small waterfall bathed in sunshine, where one can easily imagine hearing the sound of water crashing gently among those of nature piercing the typical humid atmosphere of tropical forests.